We organize spaces and simplify life resulting in more time for you to enjoy your home and the things that surround you.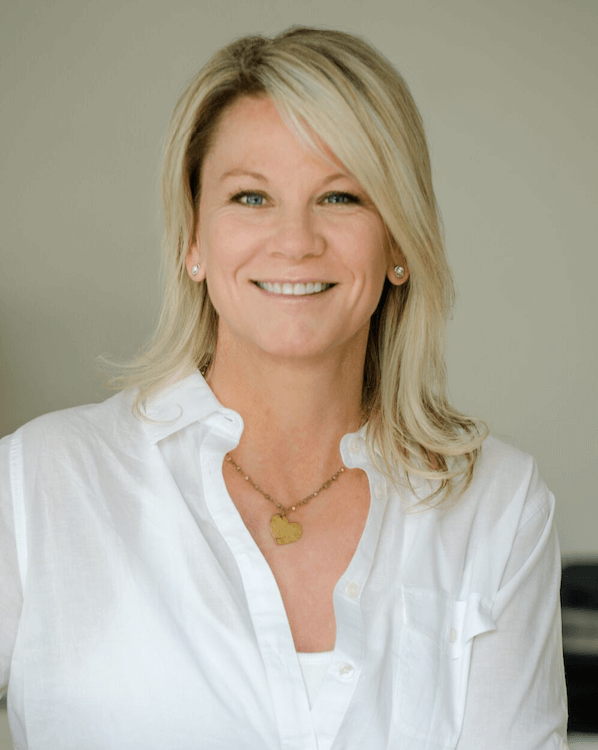 Cathy
Professional Organizer
Managing a household of five children, ranging from teenagers to toddlers, and a husband who travels several days a week, ORDER is really the only option for Cathy. Deciding to leave a corporate position to devote her time to her then newly born twins, Cathy utilized her exceptional organizational skills to ensure that the maximum amount of her and her husband's time was spent enjoying their children rather than organizing and decluttering their home with their already hectic schedules. Getting a system in place came naturally to Cathy. Cathy has always been known as a bit of a "neat freak" – a term she considers a compliment! A priority has always been maximizing her family's free time and making each day as enjoyable and stress free as much as possible. Keeping a home that runs ORDERly and organized makes these goals a reality.
Cathy has helped friends and colleagues organize and declutter their homes over the past several years. Her personal clients were gained simply through friends and neighbors who saw Cathy's home and wanted to have ORDER and systems put in place just like she had in her home. Cathy is focused, creative and determined and would love to help you get your home organized so that you can have more time to relax and simply enjoy the things that really matter.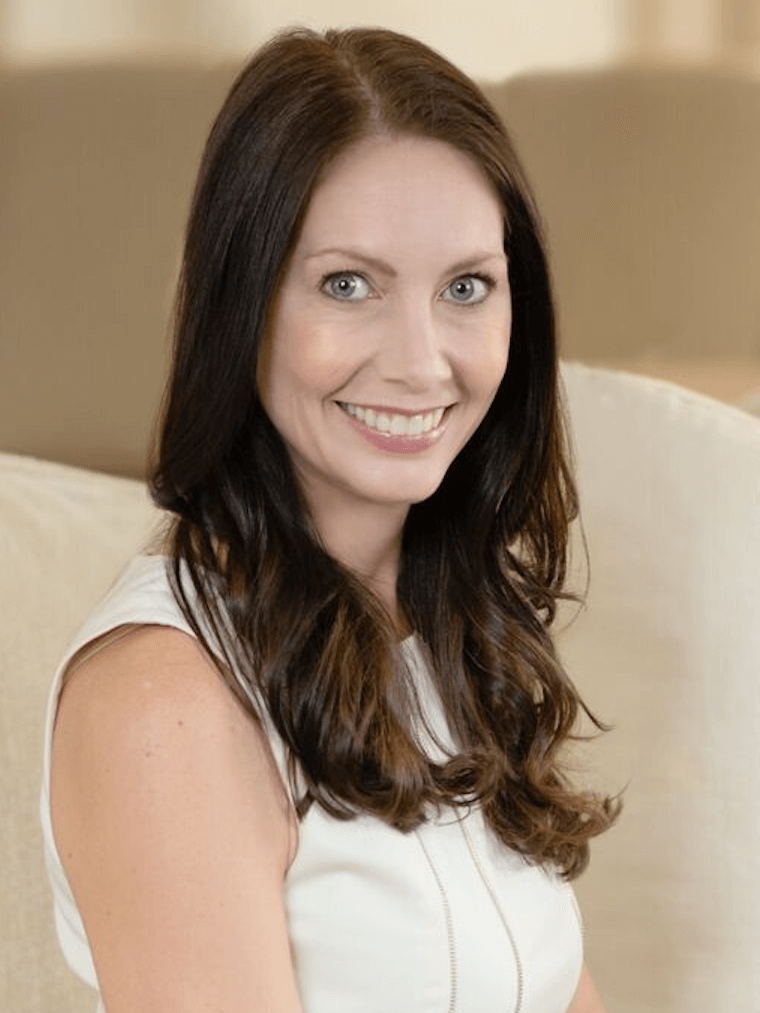 Kate
Professional Organizer
Kate has been an organizer for as long as she can remember. If her space is organized, her mind is clear and she can focus on the task at hand. Her corporate office was always neat and orderly, so much so that her co-workers often wondered if she had any work to do. The truth was, she just could not function with stacks of papers on her desk. While spending the majority of her career in the corporate world managing and directing projects, she successfully completed the CFP (Certified Financial Planner) course, attended various Real Estate Investment courses, and managed investment properties. Her corporate and property management experience and her continued education in real estate investing paved the way for her success in helping others organize, reduce clutter, simplify moves and prepare homes for market saving her clients time, energy and money.
Kate thrives on keeping her home in ORDER and loves to help others do the same. The majority of her clients are repeat customers because they love her positive energy and the relief they feel when their homes are decluttered and organized. When your home is in ORDER, your life will follow suit.
Three additional facts about Kate; she is definitely type A, she is slightly OCD when it comes to organizing (her clients don't mind a bit!) and on a more personal note, she is the founder of an animal non-profit (BC2A.org) and has 3 rescues of her own, so not only will you enjoy her friendly demeanor, your pets will too. Organize, reduce clutter, and simplify your life.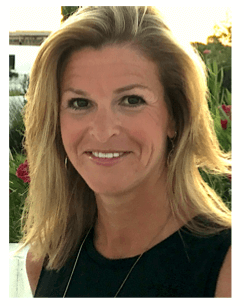 Kim
Professional Organizer
Kim has always thrived in creating ORDER for her household of four teenagers and husband. She enjoys improving the quality of life for others and bringing joy to others, exemplified by her time in Corporate America as a Club Med Director and an Event Manager for Atlanta Botanical Gardens and The Georgia Aquarium. Kim has a special connection with the elderly and one of her successes includes developing a successful companion program connecting elderly clients with caregivers.
Kim is from New York where she played volleyball at a young age and played Division 1 in college. She also participated in semi-professional beach volleyball in California. As an extension of her love for sports, Kim volunteers for her daughter's high school as President of the soccer program. In her free time, Kim enjoys running, cycling (both locally and internationally), and riding her Peloton. She relaxes by cooking and renovating and organizing her home. 
Kim loves bringing joy to her clients by creating peaceful and orderly spaces for them. She takes interest in every client and customizes the organizing process according to her client's goals and lifestyle, ultimately with the end goal of creating ORDER and peace. You will love her vibrant personality and her willingness to do whatever it takes to get the job done and done right.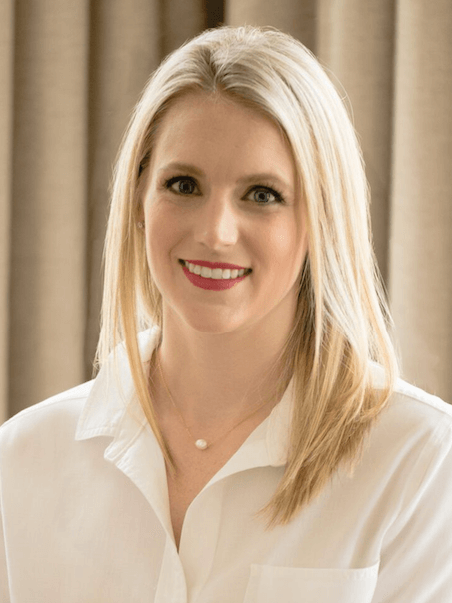 Kristen
Professional Organizer
Kristen is a natural when it comes to organizing. Her expertise ranges from making the most out of small spaces to creating ORDER in any closet especially the master closet! Kristen is the ultimate role model when it comes to an organized closet and stresses the importance of keeping this space tidy. She also excels at the kitchen, garage organization, and office organization. In a previous role, she was responsible for organizing and managing legal documents. Her co-workers were in great hands as they always knew where to retrieve the documents they needed. This in turn saved them time and effort while increasing productivity and decreasing stress. 
Years ago, Kristen made a New Year's resolution that changed her life. You guessed it, to be organized! She quickly discovered the magic of being organized and never looked back. She now spends more time doing the things she loves, including taking her dog to the park and working out.
Kristen is extremely detail-oriented, creative, and focused. She strives to create organized spaces to fit your needs and your lifestyle. Kristen's goal for you is to get you to a place where you are able to spend time doing the things you love. Whether it's organizing your master closet, coming up with creative solutions for small spaces, or unpacking boxes and organizing your new home, Kristen is here for you. It's time to get organized, why wait?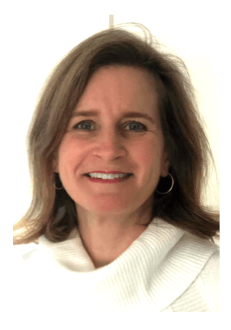 Laura Lea
Professional Organizer
Laura Lea knows first hand that when your home is in ORDER, more can be accomplished, and overall productivity increases. In the medical field as a Registered Nurse, Laura Lea had to be organized since the time was of the essence! 
"Everything has a place" is Laura Lea's got to saying when referring to home organization. This saying is perfect as a Professional Organizer and is in line with ORDER by Kate's speciality of unpacking and organizing new homes. Laura Lea excels in helping clients "spring clean" and simplify their homes.
In Laura Lea's free time she enjoys spending time with her husband, 2 children, and her pup. She is an avid walker and enjoys time outdoors, gardening and working in the yard.
You will enjoy Laura Lea's calm demeanor and caring side while also making sure your home looks and feels ORDERly!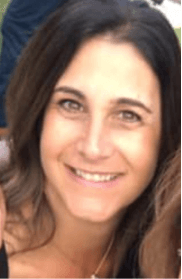 Lisa
Professional Organizer
Lisa believes that a "clean & organized home is a happy home" and everything should have a place that ultimately saves time and makes life easier. She finds organizing very therapeutic.
Lisa worked for Club Sports International and opened up corporate fitness facilities in Washington DC and Atlanta while also working as a fitness instructor. 
Post kids, she works in Sales at Hershey's and at Ganz/CBK while also coaching CrossFit! Lisa is a go-getter. She focuses on the task at hand and gets things done, and done well which makes her life the perfect Organizer for ORDER by Kate.
You will enjoy Lisa's dynamic, friendly personality and impressive work ethic. She is also very speedy, you will be amazed at how much she can get done in a session! A fun fact about Lisa, she was in the movie "Revenge of The Nerds" in the late '80s! I think we all may have to watch!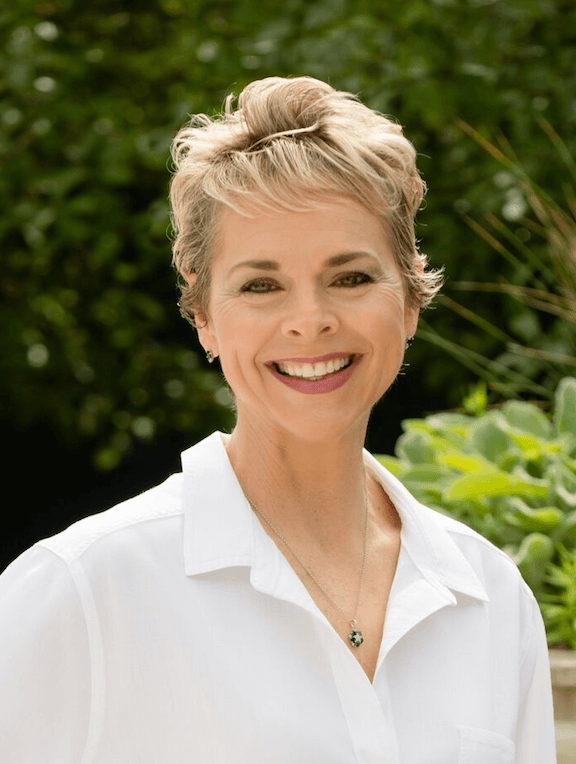 Michele
Professional Organizer
Michele knows how to manage time, prioritize and get the most out of life. She enjoys the simple things in life and quality of life is of the utmost importance to her. Michele enjoys maintaining a life of ORDER, which of course, starts right at home…
As a former National Sales Executive for one of the leading hotels in the world, Michele excelled and thrived in the areas of direct sales and marketing. While in this role, she created ORDER in her office and streamlined processes while selling and marketing to the Southeast region. Post corporate, Michele moved on to her next adventure and started her own consulting company servicing the hospitality, meetings & events industry. As an entrepreneur, she quickly learned the importance of organizing her time and resources with the goal of achieving maximum returns.
A Southern girl at heart, Michele is a dynamic, passionate, driven individual who inspires others to make the most out of life. She thrives on living a healthy and simple lifestyle. She has a love for physical fitness and enjoys road cycling. Whether outdoors or at home, Michele enjoys spending time with her husband and her senior four-legged fur-baby. Michele's work and life experiences make her the ideal candidate to help you achieve and maintain that ORDER in your home and the quality of life that you so desire and deserve.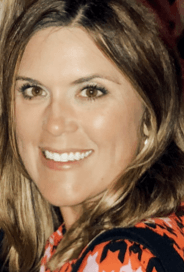 Molly
Operations Manager / Professional Organizer
Being organized is a must for Molly at home and in the office. At home, Molly is a wife, a mother to 3 teenagers, and a mom to 2 fur-babies. Away from home, she is the glue that keeps ORDER by Kate's client operations in check as ORDER by Kate's Office Manager.
Molly's successful career path includes executive positions in both retail sales and event planning. She credits her success with her organizational skills in both fields. Molly is task-oriented, her attention to detail is impressive and she excels at connecting people with resources to make life easier and so much more productive. 
Molly is also an amazing Organizer so when OBK needs all hands on deck, she jumps rights in as an OBK Organizer! You will love Molly's friendly demeanor and her passion and determination to create ORDER in your home. She has a talent for knowing and visualizing just what the client needs to achieve their desired goals.
In Molly's free time, you will find her swinging her racket on the tennis court, walking in the neighborhood with friends, and browsing Instagram for home organization and interior design ideas. And! Molly is our only team member born and raised in Georgia, she is a true Georgia peach!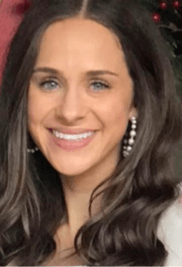 Morgan
Professional Organizer
Morgan has always had a love for organization and simplicity, and after helping co-workers organize their office spaces and helping friends and family organize their homes, Morgan knew she was meant to have a career in organizing. She moved to Atlanta, researched Atlanta's best Organizing companies, and signed on with ORDER by Kate to join our ever-growing team.
Morgan was born and raised in the Chicago area, she is a University of Missouri alum, she loves ice-cream and is a Pure Barre fanatic! In addition to her love for organizing, Morgan enjoys crossing items off her "to do" list, watch movies (any Father of the Bride fans out there?), travel and host parties/events. She also has a newfound interest in baking!
Her delightful personality and top-notch organizing skills are sure to bring peace and order into your life and into your home. She is excited to create ORDER for you and your family especially in this day and age where it is even more important for our homes to bring us joy.